Awesome Drupal Based Music Websites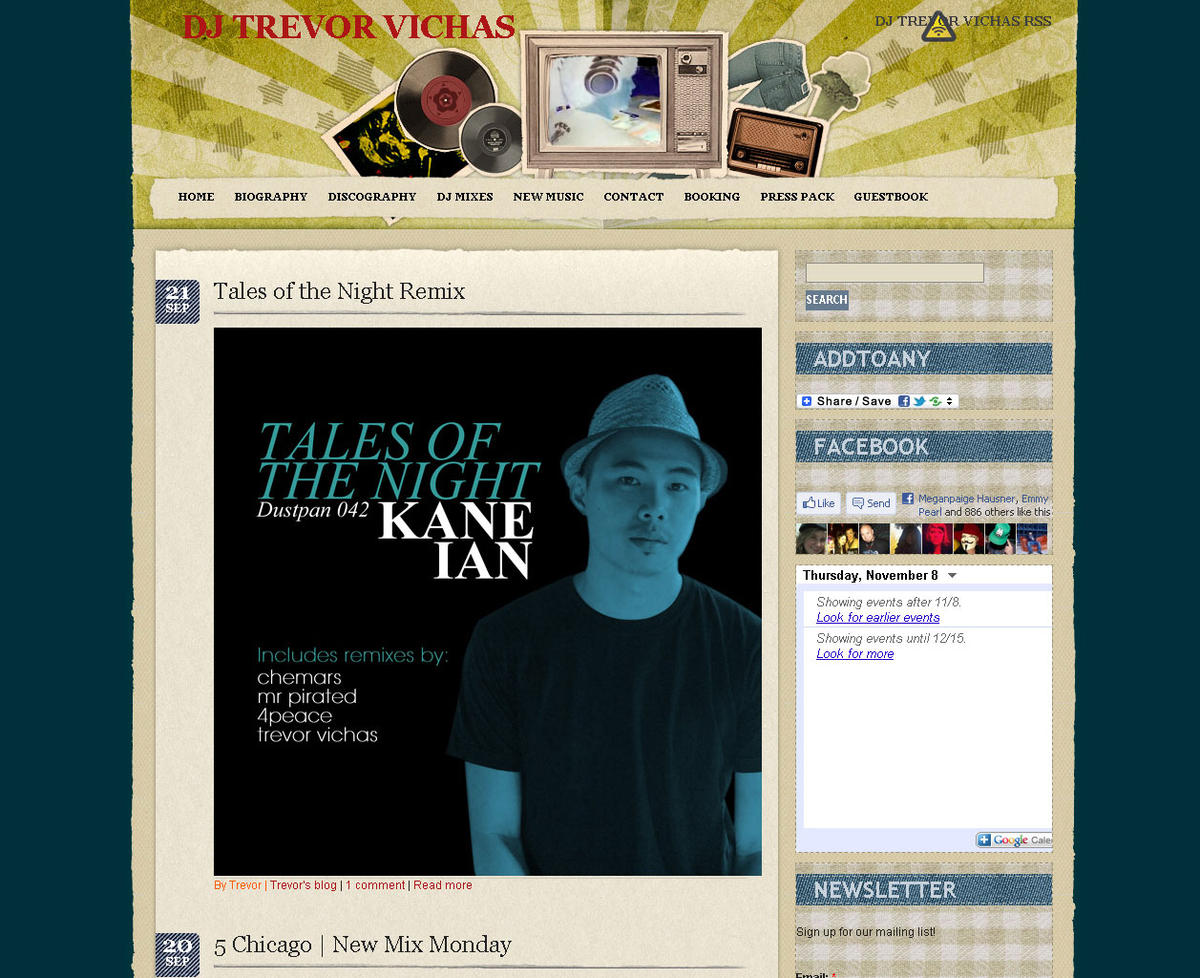 With a nod to Hostbaby's rockin' music sites (Digital Immersion was founded by former Hostbaby staff), Digital Immersion has created a rockin' Drupal based platform for music websites. We have over 25 different looks available for your music player, and amazing, powerful features like selling digital downloads automatically, Digital Immersion's music websites leave hostbaby, bandzoogle, and other caged music website systems in the dust. With over 6000 free add-on modules for Drupal, these other systems just can't compete.
Shown here, the homepage for DJ Trevor Vichas. The front page is his blog that includes links to events he is promoting or playing at. Of course, the newsletter sign up and social network widgets are must-haves to keep the fans informed and engaged. Subpages have some of his latest tracks available to play or download. Lastly, we like to do add personal touches that are just plain cool. In this case we embedded a youtube video of him playing *behind* the old fashioned tv in the header, so the tv actually plays when you visit the site. Nothing is generic over here at Digital Immersion, each project is special.